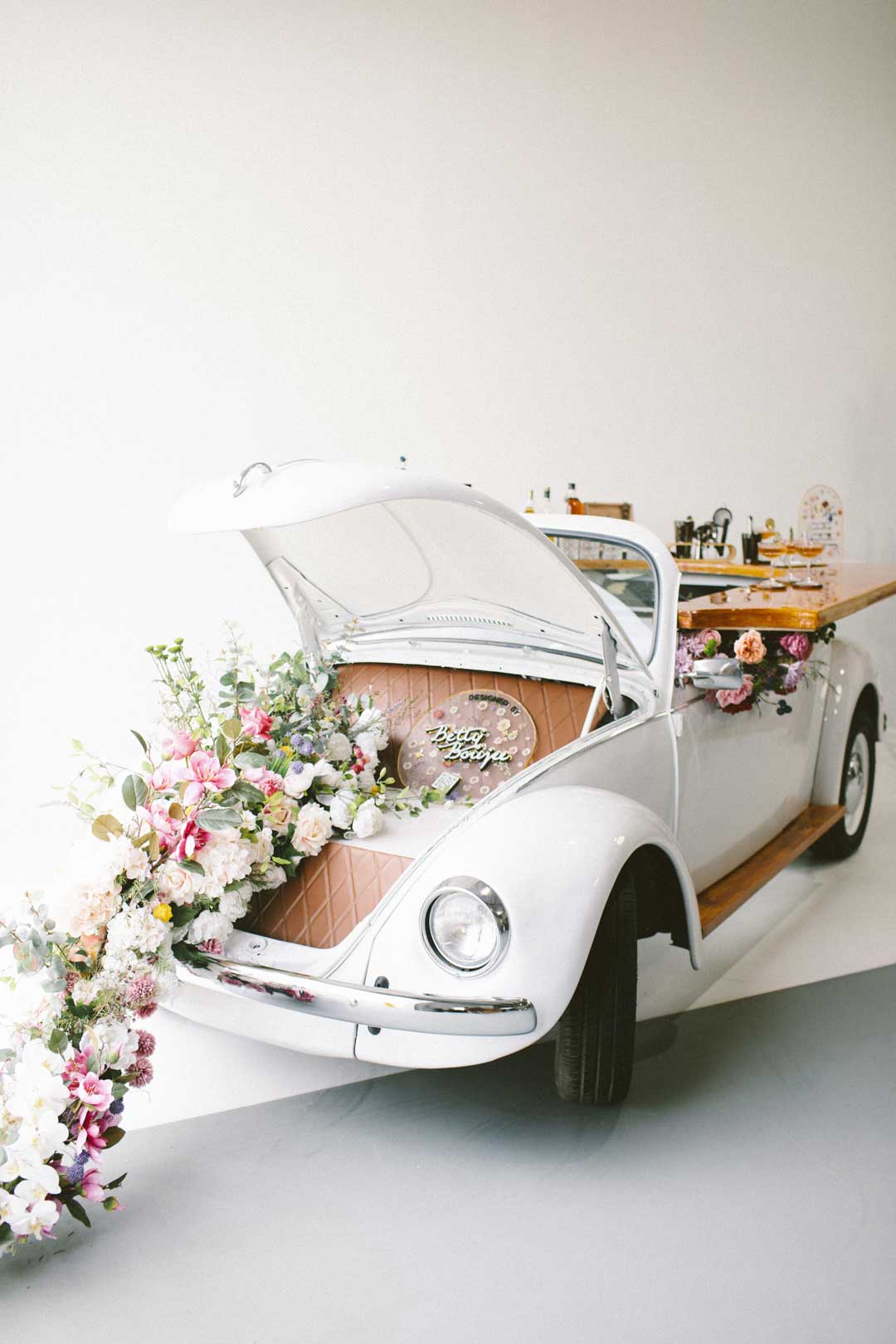 Bring Betty Along for the Ride!
An idea that came from passion and creativity, Betty Boujee is a unique brand that isn't purely a service, but an unmatched experience that allows people to enjoy and appreciate pretty in the way of liquid form.
Our unique mobile bar experience brings the perfect touch to each event, celebration and festival, with an expert blend of subtle elegance and sophisticated charm. Each drink is beautifully crafted with locally sourced edible florals and fresh garnishes, producing a memorable and Insta-Worthy event!
Book Betty Today!
Step 1

Ready to Drink?

Yay! We are so excited that you're interested in our party on wheels! First things first, go ahead and fill out our "Booking Form". Once received, we will turnaround a custom quote for your review. You'll also have the opportunity to schedule a call with us to discuss the specifics of your ideal beverage experience.

Step 2

Add Some Custom Frills

We offer a number of ways to customize your mobile bar experience. Keep party goers entertained with our vintage Shot Board that will be passed around throughout the event, incorporate specialty drinkware, or customize and personalize your own edible logo on any drink to be served! So many more options…

Step 3

Sign On the Dotted Line

Once you're 110% excited for your mobile beverage experience, you'll sign an agreement and pay a 50% deposit. Your date will be officially reserved once these two items are finalized.

Step 4

Consultations & Tastings

All of our packages include a pre-event consultation where we finalize details, align expectations, and answer any lingering questions. Our craft cocktail packages include an optional in-person tasting. Free drinks? Yes, puhlease!

Step 5

Event Execution

We arrive two hours before beverage service is scheduled to begin, receive the alcohol order, and get set up. It's as easy as 1-2-3!

Step 6

Impress Your Guests

You did it! We'll take care of setting up, breaking down, and keeping the drink line short so you can be the party hero you were always destined to be!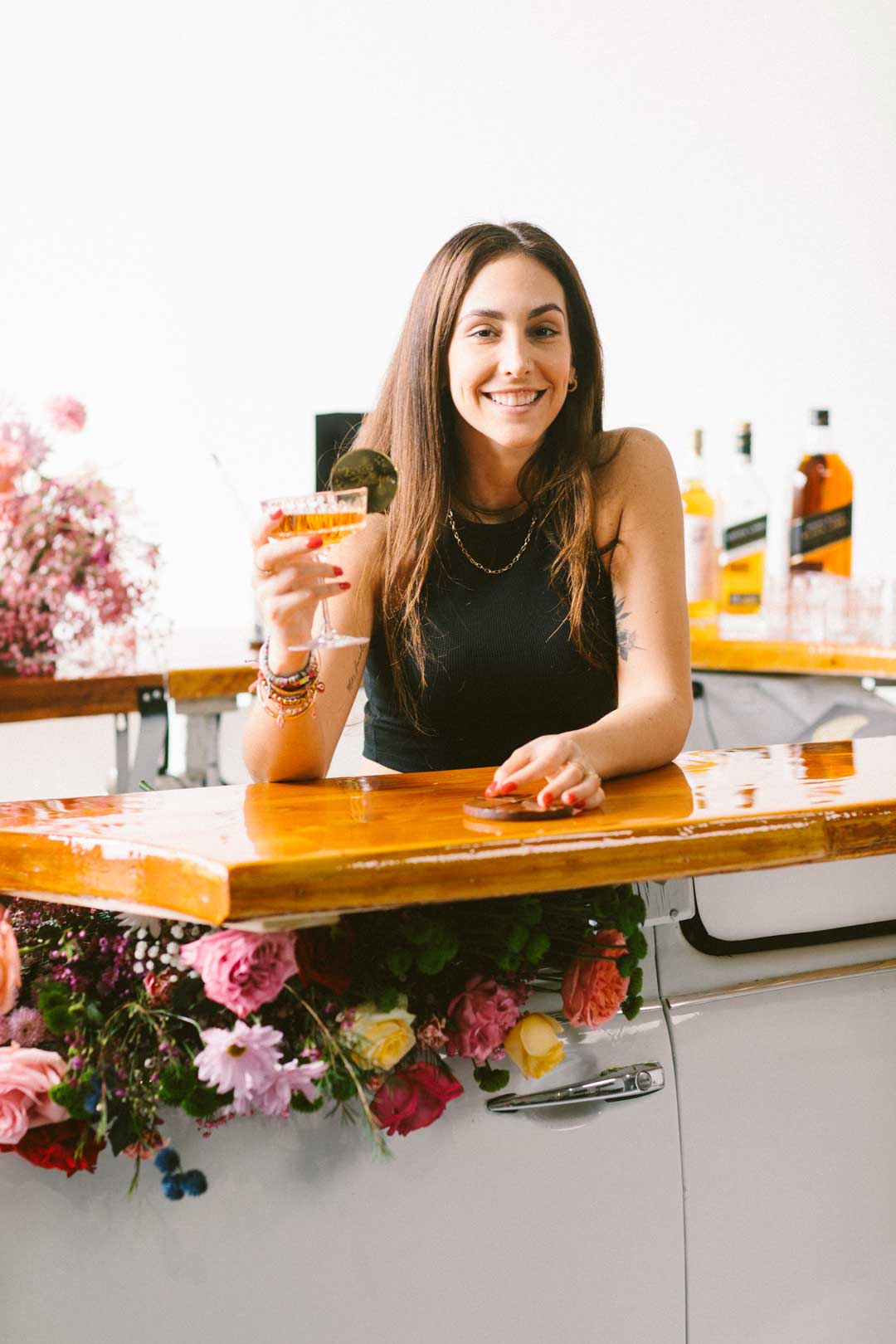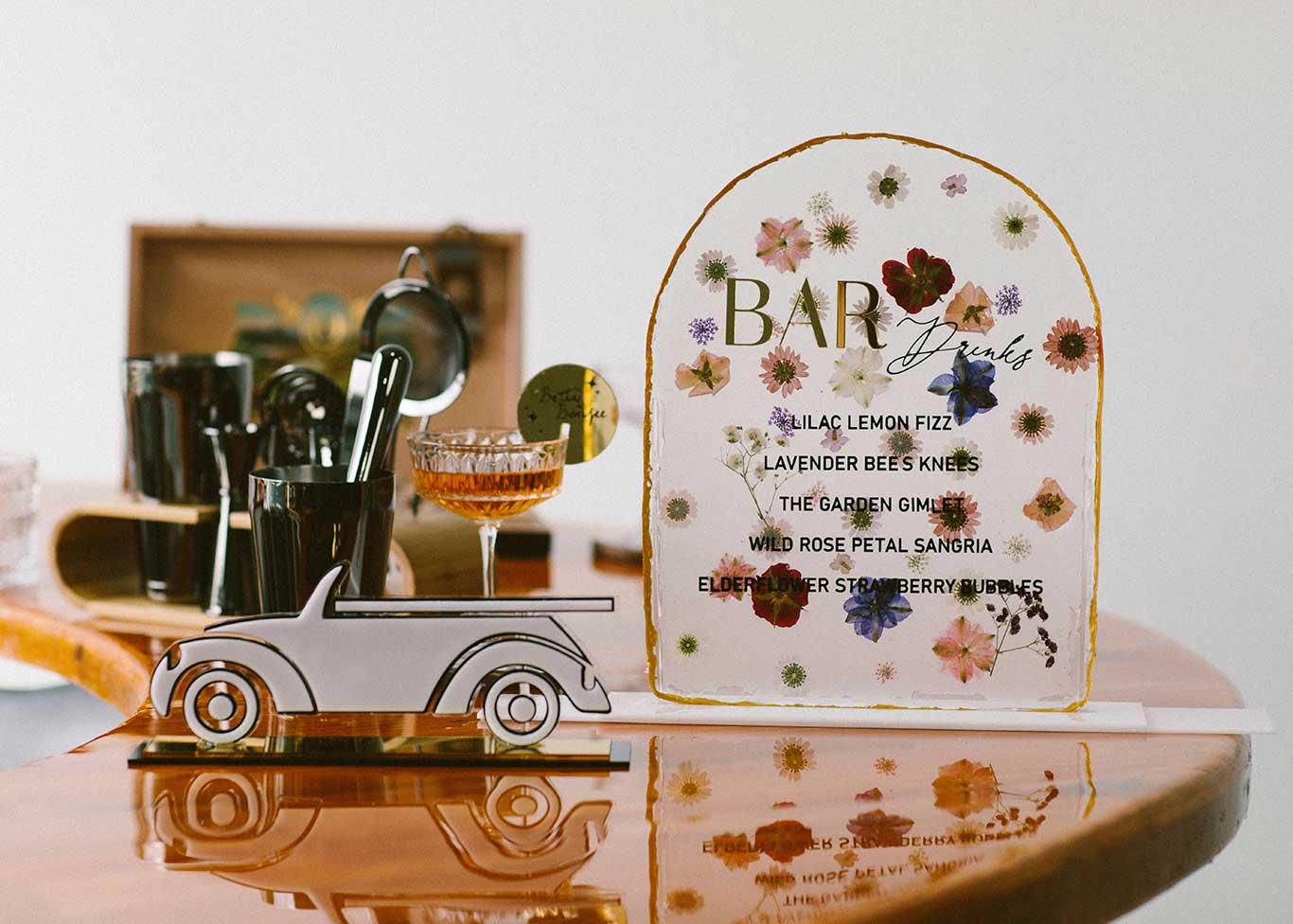 Book Betty the Boujee Cocktail Car
Please fill out the booking form below to submit your inquiry and we will get back to you as soon as possible!
Betty the Boujee Cocktail Car